EXPLORE SCOTLAND: ORKNEY WHERE TO STAY GUIDE
Though just a short ferry ride from the northern tip of Scotland, once you reach Orkney you descend into an entirely different world of unspoilt, sparkling white beaches, fascinating archaeological sights and inspiring modern art galleries.

With the sea never far away, experience a wealth of water and beach activities. Discover a hidden underwater kingdom of haunting shipwrecks when you go diving at Scapa Flow where an entire fleet of German World War ships sank. Try your hand at kite surfing along Orkney's long, deserted beaches.

The quality of life and stunning scenery to be found amidst this archipelago of over 70 islands and islets has inspired numerous artists to set up residence here, creating the largest concentration of craft jewellers in Scotland and a fantastic gallery which showcases local and international work, the Pier Arts Centre, Stromness.

As you go, take in thousands of years of Orcadian history and immerse yourself in local culture where you may even hear secret tales of yore.


Explore Natural Scotland – VisitScotland
SORRY, THIS IS NO LONGER AVAILABLE THROUGH THIS WEBSITE.
The Visual History of Explore Scotland: Orkney Where to Stay Guide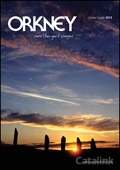 15 February, 2013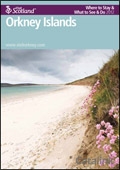 19 March, 2012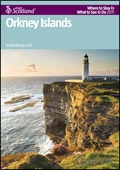 18 April, 2011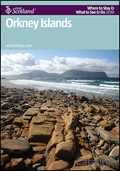 08 April, 2010