EXPLORE SCOTLAND: THE HIGHLANDS WHERE TO STAY GUIDE
There has never been a better time than this, the Year of Natural Scotland, to explore the splendour of The Highlands. This is a land of dramatic coasts, soaring summits, rushing rivers and sweeping beaches – a land of mystery, history and myriad wildlife.

Learn how our ancestors might have lived at Neolithic sites such as the Grey Cairns of Camster in Caithness or the Glenelg Brochs near Skye or more recently at a host of museums spread across the region. Learn about clan rivalries and uprisings at numerous forts and castles, at Culloden Battlefield near Inverness or Glenfinnan in Lochaber.

Spot squirrels foraging in the Cairngorms National Park, red deer stags rutting in Glen Coe or on the magical Isle of Rum or spot a majestic golden eagle or white–tailed sea eagle soaring above the Isle of Skye.

Participate in thrilling outdoor activities such as mountain biking at Nevis Range or the Highland Wildcat Trails near Golspie, surfing in Thurso, or revel in the views from an inspiring mountain summit or walking trail.

And after all that feast on the freshest seafood, game, cheeses, beer and whisky from an exceptional natural larder. The Scotland of your imagination resides in the Highlands, where you will receive a thoroughly warm welcome from the friendly folk who live here.


Surprise Yourself – visit The Highlands this autumn
SORRY, THIS IS NO LONGER AVAILABLE THROUGH THIS WEBSITE.
The Visual History of Explore Scotland: The Highlands Where to Stay Guide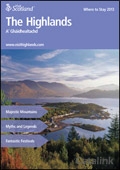 18 February, 2013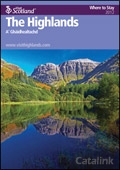 19 March, 2012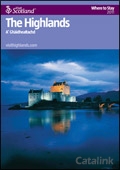 07 July, 2011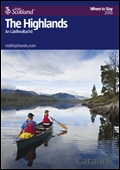 25 February, 2010