OPEN UNIVERSITY PROSPECTUS
Enjoy great value, flexible learning from The Open University that fits around your life.

There's never been a better time to boost your skills and job prospects with the qualification you need and the support you want.

Choose from a wide range of qualifications that are recognised and respected by employers for their excellence and the commitment it takes to achieve one.

You'll have support every step of the way with regular help from tutors and their online student community.

So why not take the first step towards improving your job prospects today?

To request your FREE prospectus today, click 'Request Free Prospectus' as above, and the prospectus will be emailed to you.
SORRY, THIS IS NO LONGER AVAILABLE THROUGH THIS WEBSITE.
The Visual History of Open University Prospectus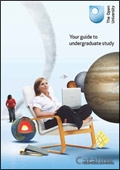 09 November, 2012
28 August, 2012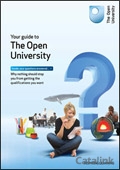 12 April, 2012