PETER HAHN CATALOGUE
You can have dreams and you can make them come true! If you always tread the same path, then you woman have any new goals.

Peter Hahn is a leading international mail–order company. Established in 1960 the company is well known for its high quality clothing mainly made from natural fibres. Peter Hahn has now expanded into 9 European countries either through mail order, fashion shops or internet.

The company supplies ladieswear as well as accessories, shoes and underwear. Their range includes their own trademarks as well as famous international brand labels like Bogner, Jobis, Joseph Janard, etc.

With a feel for the extra special, Peter Hahn have designed an attractive collection for you based on current fashions, using natural fibres and with a high quality finish. In short, a collection that will make you feel good and one that you'll enjoy.

Indulge yourself and fulfil all your wishes in this wonderful and varied world of dreams!
SORRY, THIS CATALOGUE IS NO LONGER AVAILABLE THROUGH THIS WEBSITE.
The Visual History of Peter Hahn Catalogue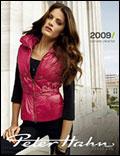 02 September, 2009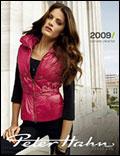 01 September, 2009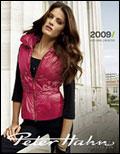 13 July, 2009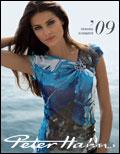 21 January, 2009