Exotic Holiday Ideas
If youíre running low on holiday ideas, this page is for you Ė simply request the brochures you are interested in and choose your adventure from the comfort of your own home.
Feast your eyes on our collection of unusual, exotic and inspiring package trips. Whether itís a last minute luxury break with the family, a historic rail journey across the US or an unforgettable polar adventure, we have the breaks, trips, honeymoons and ideas you need to make it a reality.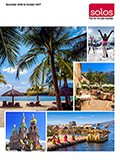 Solos Holidays aims to offer something for everyone and you can choose from a fantastic range of holidays, tours and events and their experience and expertise are second to none. Choose from UK breaks and Dances, City Breaks, Discovery Tours around the world, Sun escapes in exotic locations and a wide selection of Cruises.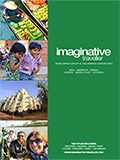 Imaginative Traveller specialises in authentic, affordable adventures that offer you the chance to fully experience the true heart of a country. If you are looking to discover some of the worlds most incredible places and want a holiday youll be talking about for years to come, go there as an Imaginative Traveller.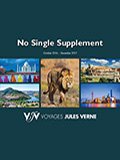 Voyages Jules Verne have continued to negotiate hard with their travel partners to establish as many tours and dates as possible with No Single Supplement (limited availability). This leaflet highlights their most popular No Single Supplement arrangements.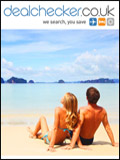 dealchecker.co.uk is a totally FREE & independent travel website that helps you find the best deals on the web. Every week their travel agents hand pick the best 20 travel deals around & send them FREE to your inbox! Every deal is thoroughly researched to make sure that its a real bargain!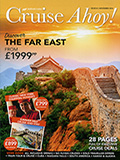 Keep yourself up to date with the latest industry news and exclusive member offers. Cruise Ahoy is Jetline Travels monthly cruise industry magazine, which keeps you informed of the latest innovations at sea, new ships that are due to launch, cruise tips and of course exclusive member offers.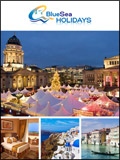 Take the first step towards your perfect trip with Blue Sea Holidays. They understand that every penny counts when going away and that luxury doesnt need to be exclusive. Relax in the sun with family, friends or a loved one without breaking the bank.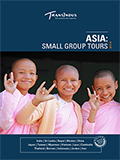 TransIndus is an award winning specialist tour operator that provides holidays, of outstanding quality at reasonable prices, in Asia. This group tours brochure lets you travel with friends or meet new ones on exciting new holidays.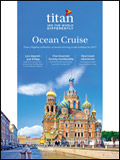 New to cruises? Or cant decide which one to go on next? This brochure is for you. Titan have over 140 extraordinary voyages for you to sift through. River, ocean, family or luxury cruising – find them all here.
Discover the adventure and mysteries of the Indian Sub-Continent on escorted tours and holiday adventures. Perfect for families, couples and solo travellers of all types these incredible tours guarantee to take you to the heart of these remarkable locations and beyond.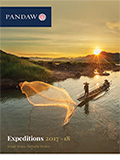 This brochure is perfect for those looking to supplement a holiday with a short expedition by river cruise. Whether one night or a week, choose from Asias finest waterways on expeditions that cut to the heart of inspiring wildernesses.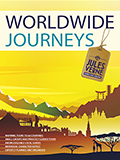 Innovative specialist tour operator, Jules Verne, is delighted to announce the launch of their new Worldwide Journeys brochure.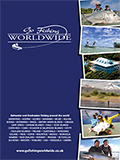 The Go Fishing Worldwide Newsletter includes the latest news and offers on a great variety of fishing experiences all over the world. Learn more about the incredible destinations you can visit here.
Step on board a Pullmantur Cruise and sample a true all-inclusive holiday experience. Pullmantur Cruises specialise in all-inclusive cruise holidays, with ships full to the brim with exciting and sociable activities for you, your friends and family.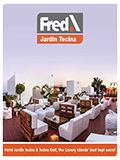 Experience a luxury break to remember in the Canary Islands at the Hotel Jardín Tecina. Request the brochure today to take a look at your next getaway.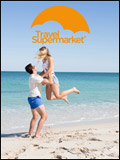 TravelSupermarket is the only destination you need to plan, compare and save money on your next holiday. Whatever sort of trip youre looking for, TravelSupermarket compares the widest range of holiday deals to help you get away for less - sign up to the newsletter today and youll get the latest deals and news straight to your inbox.