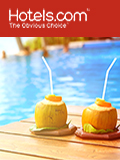 Get the best deals, sales and discounts sent directly to your inbox. You'll even get exclusive subscriber discount codes too – perfect for last minute inspiration or for getting the most value for your trip.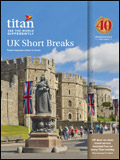 The renowned tour operator brings you an enticing collection of UK short breaks to suit all travellers. Now you can enjoy the excitement of professional touring without the overseas hassle. Explore the best of the UK in style, luxury and detail. The way you choose.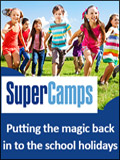 Looking for a camp your child will love and you will trust? Super Camps is the UK's no.1 for childcare during the schools holidays. We have been entertaining children and reassuring parents at our activity camps for 20 years, and run at over 80 schools in fantastic and convenient locations.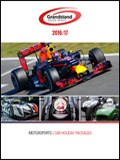 Grandstand Motor Sports offers the finest range of international motor sport and motoring holidays to events including Formula One Grands Prix, MotoGP & World Superbike races, Le Mans 24 Hours, as well as a huge selection of Historic Car Races and Classic Events.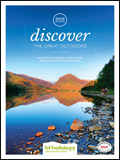 Active. Sociable. Trusted. Co–operative. HF Holidays has been helping people enjoy the great outdoors for nearly 100 years, inspiring people to walk and discover, to enjoy and relax for better walking altogether. Beautiful countryside. Historic towns, cities and villages. Great company. Good food. They know the ingredients for the very best walking holidays in the world.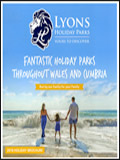 Lyons Holiday Parks bring you 8 holiday parks across the North Wales. From quiet, relaxing, woodland holidays to fun–packed beach getaways, the choice is yours. A range of accommodations, facilities and events lets you craft your ideal holiday – whatever your budget and tastes.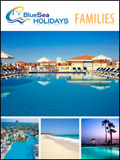 Make your next family holiday fun for every member. With these breaks and packages, nobody gets bored. Spectacular locations, pampering resorts and creative ideas will all ensure you spend the family time youve always wanted.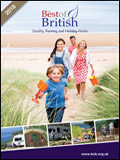 With a wide variety of Best of British parks on offer in locations throughout the UK – all of them of the highest quality and privately owned – youre only a few steps away from finding your ideal holiday park.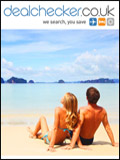 dealchecker.co.uk is a totally FREE & independent travel website that helps you find the best deals on the web. Every week their travel agents hand pick the best 20 travel deals around & send them FREE to your inbox! Every deal is thoroughly researched to make sure that its a real bargain!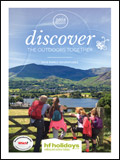 When the kids are happy, mums and dads can enjoy their holiday too. HF Holidays offers great family fun and adventure outdoors. From walking to donkey trekking, multiactivity and cycling, they know the ingredients for a great family holiday. Their holidays are great for getting the family together and enjoying a group getaway.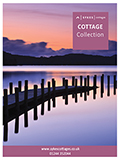 Whether a romantic escape for two, an escape from the grind of the city or a weekend away with friends, the choice here guarantees you can tailor your break to suit the exact holiday you need. View or download the brochure for the full range.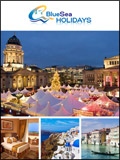 Take the first step towards your perfect trip with Blue Sea Holidays. They understand that every penny counts when going away and that luxury doesnt need to be exclusive. Relax in the sun with family, friends or a loved one without breaking the bank.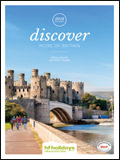 Active. Sociable. Trusted. Co–operative. HF Holidays has been helping people enjoy the great outdoors, inspiring people to explore and discover, to enjoy and relax, for better activities altogether. Learn to dance like the stars, try your hand at bridge, paint like a professional – whatever you want to do on your holiday there will be an activity that suits you.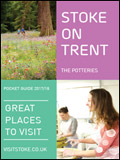 Whether to experience some unique heritage, explore a rich landscape or discover the excitement of a prominent town, let Stoke–On–Trent captivate you with its rich variety and enticing attractions. Including grand country estates, fascinating museums, bustling shops, indulgent restaurants and fun for all the family, youll be spoilt for choice.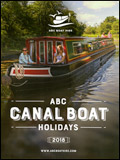 UK Boat Hire will introduce you to one of Britains best kept secrets, the 2000 mile network of waterways and navigations, for which the canal boat was specially designed, that meander across some of the most beautiful countryside, and past pubs, cottages and warehouses.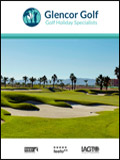 If you are just looking for a short golf break with friends, organising a full golf society break, or want one of their sunny golf holidays, Glencor Golf take the hassle out of booking and lets you get on with what you enjoy, playing golf in the sun.