THOMAS GUN FASHION NEWSLETTER
Offers on menswear fashion essentials
Stand out from the crowd, and let Thomas Gun fill your wardrobe with all the clothes you need.
Shop top brands in urban and sports fashion to keep you sleek and stylish on your everyday. From stylish tees and branded hoodies to jeans, shorts and gymwear, the newsletter helps you save on essential menswear styles.
Save on all this:
Tees, polos & tanktops
Shorts, swimwear, jeans
Tracksuits & loungewear
Hoodies & jackets
Top brands
Your (new) favourite brands
Sign up to the Thomas Gun newsletter for savings, offers, competitions and discounts made just for men.
SORRY, THIS NEWSLETTER IS NO LONGER AVAILABLE THROUGH THIS WEBSITE.
The Visual History of Thomas Gun Fashion Newsletter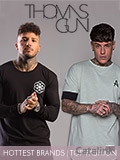 23 February, 2017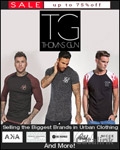 10 May, 2016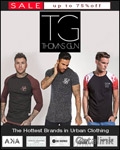 10 May, 2016