VISIT LLANDUDNO BROCHURE
Experience the best of North Wales
Visit Llandudno and the North Wales Coast and you'll be treated to the best of the British seaside: beaches, sea views, sand castles and proper fish and chips. But when the deck chairs get packed away, they don't go into hibernation. There's plenty to keep you busy all year round, including some of Wales' best events - from Gwledd Conwy Feast (22-23 October) to Llandudno's Christmas Fayre (17-20 November) all guaranteed to warm up the chilly months. They've got more walks than you can you can shake a stick at too.
And their unique history ranges from the old at Llandudno's Victorian pier; the very old at Conwy's medieval castle and town walls; to the downright ancient at the Bronze Age copper mines. Let the Welsh National Opera put a song in your heart, while Britain's top stand-up comedians provide the belly laughs at Venue Cymru. Explore the wild and woolly Green Flag landscapes of the Great Orme; a coastal haven for wildlife on the edge of town or head inland to discover their green vales hills and mountains.
Whether you pack your flip flops, walking boots or wellies go and experience a great North Wales Adventure in 2017. Llandudno is ready with a big Welsh welcome.
SORRY, THIS BROCHURE IS NO LONGER AVAILABLE THROUGH THIS WEBSITE.
The Visual History of Visit Llandudno Brochure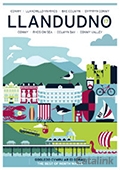 06 January, 2017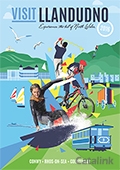 01 August, 2016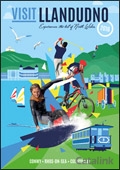 07 January, 2016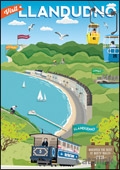 15 January, 2015