4IMPRINT CATALOGUE
Online at 4imprint.co.uk you'll find 1000s of promotional products that can be printed with your logo or message. Their vast range includes pens, mugs, bags, clothing, mousemats, flashdrives, sweets, keyrings as well as executive and business. They can despatch some products in just a couple of days for any last minute requirements.

4imprint make ordering printed products quick and simple! And what's more they back up their magnificent product range with their water–tight 'no quibble' guarantees!

It's simple. They guarantee you'll be 100% satisfied with your order, that you won't find a lower price elsewhere and that your order will arrive on time or it'll be FREE!

4imprint also offer:
FREE artwork produced by their own in–house experts
EXPRESS turnaround service for products you require in a hurry
FREE sample service so you can see, touch and deel products before you buy
A marketing team that will keep you regularly informed of new and exclusive products, special offers and much more
SORRY, THIS CATALOGUE IS NO LONGER AVAILABLE THROUGH THIS WEBSITE.
The Visual History of 4imprint Catalogue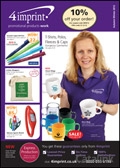 20 August, 2012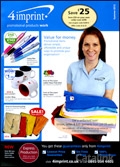 06 July, 2012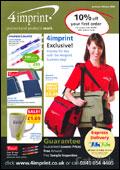 11 September, 2008

19 June, 2003