ABSOLUTE AFRICA NEWSLETTER
Awaken your passion for discovery with Absolute Africa's exhilarating overland tours. Immerse yourself in the beauty, excitement and variety of the African Continent and experience an authentic adventure of captivating landscapes, cultures, people and wildlife.

Boasting intimate destination knowledge, local guides and extensive industrial expertise, Absolute Africa have crafted a comprehensive selection of safaris and trips to ensure that no would–be traveller need be left out. With safaris which range between 4 days and 11 weeks, you can choose an itinerary that fits your specific tastes, schedule and budget.

Focusing mainly on eastern and southern Africa, Absolute Africa's 15 overland trucks traverse destinations as exciting and exotic as Kenya, Uganda, Zimbabwe and Tanzania, travelling through locations such as Nairobi, Kampala, Cape Town, Entebbe and Victoria Falls.

The overland trucks themselves have been specifically designed to ensure maximum comfort, security, visibility, storage and space and all include features such as UK sockets, fridges and extendable awnings for meal preparation as well as highly comfortable beds – so you can enjoy a well–earned night's sleep at the end of each day.

Why not follow the famous migration of zebra, gazelle and wildebeest across the savannah plains and the Serengeti or perhaps journey to Zanzibar Island and Namibian desert – where you can experience the delights of rhino trekking and even Gorilla Park and spend time with these beautiful yet endangered species in the wild.

Aside from the breathtaking landscape and magnificent wildlife, Absolute Africa allows you to indulge in other activities as varied as skydiving and quad–biking – so you'll never be spare on time.

So to experience a true sense of African adventure, take a walk on the wild side and sign up to the Absolute Africa newsletter now.


SORRY, THIS NEWSLETTER IS NO LONGER AVAILABLE THROUGH THIS WEBSITE.
The Visual History of Absolute Africa Newsletter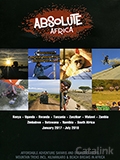 09 March, 2017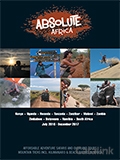 03 February, 2017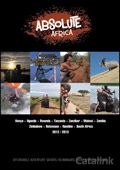 08 March, 2012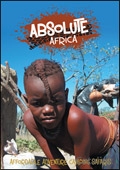 13 May, 2010