ARTIGIANO CATALOGUE
Italian Inspired Ladies Fashion
Artigiano is a curated range of fashion-forward, premium-quality designs.
Discover timeless garments, which are the perfect fusion of elegance and luxury. At Artigiano, we stand for:
Exclusivity
You won't find these brands anywhere else in the UK. Inspired by the best of European style, these luxury labels are some of Europe's most coveted - yet they aren't available on the British high street.
Easy Shopping
Make your fashion choices in comfort, when it suits you - simply browse our catalogue.
Lasting Quality and Value
As far from throwaway fashion as it's possible to be, all our garments are crafted with care, using the finest quality fabrics, with fastidious attention to detail.
Flattering Fit
Look forward to looking and feeling your best, with clothes that are designed and cut for real women - in sizes 12 to 26 - to fit, flatter, and make you feel fabulous.
At Artigiano we have a passion for beautiful clothes and timeless styles that will make you feel and look incredible everyday.
Order your free copy of the Artigiano catalogue today to explore our range of beautiful clothing.
SORRY, THIS CATALOGUE IS NO LONGER AVAILABLE
Front Cover Images of Artigiano Catalogue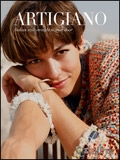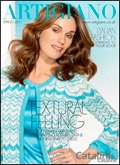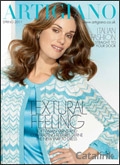 VIEW ARCHIVED CATALOGUES