BEIGEPLUS NEWSLETTER
Designer women's fashion for sizes 16+
When size 16+ women are in need of some serious retail therapy, BeigePlus provides the ultimate fix. Classic and iconic or high street trendy, find your style right here.
From embellished, printed or everyday tops to luxurious coats and glamorous cocktail dresses, BeigePlus ensure every lady looks and feels exceptional. Sign up to the essential newsletter for must-have updates and exclusive savings ...
A plus-size fashion favourite
Shop sizes 16 - 28
Outfits for work, play & the weekend
Shop top designer labels for the ultimate fashion trends
Jackets, dresses, tunics, shapewear, outfits for special occasions and mother of the bride, coats, kaftans, tops and accessories & so much more
In London and Online - The most comprehensive collection of the world's finest brands including Marina Rinaldi, Elena Miro, Basler and Verpass
Sign up to savings and offers on top plus-size designer fashion from BeigePlus.
SORRY, THIS NEWSLETTER IS NO LONGER AVAILABLE THROUGH THIS WEBSITE.
The Visual History of BeigePlus Newsletter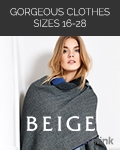 17 November, 2016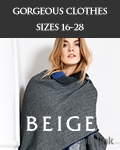 16 November, 2016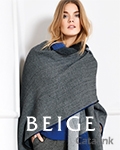 26 October, 2016