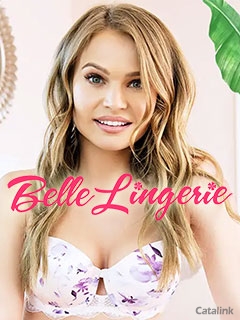 Tweet
Follow BELLE LINGERIE on Twitter
Belle Lingerie
- 1 week ago
The red is coming out in full force🩸, This Marie Jo Coely Padded Balcony Bra, in Strawberry Kiss💋🤪 - https://t.co/OZ2uBRPJDR
Belle Lingerie
- 2 weeks ago
Simple but cute😽 This is the Gossard Glossies Sheer Lace Set in Spiced Honey... & 👀 it's 50% OFF! Making the Bra https://t.co/PRwFbMAEHF
Belle Lingerie
- 2 weeks ago
Need some Romance in your life? Well we have the bra for you😝... This is the all new Pour Moi Romance Moulded Plun https://t.co/TAfGz7hEIj
Belle Lingerie
- 2 weeks ago
Empreinte, bringing in the colder colours, for the colder months and we love it😝 This is the Empreinte Melody Set https://t.co/c2TwxaQyTG
Belle Lingerie
- 2 weeks ago
Comfy Loungewear ACTIVATED💥 We have 100s of loungewear options available on our website, like this Calvin Klein Mo https://t.co/JCVLKfjADC
BELLE LINGERIE NEWSLETTER
www.belle-lingerie.co.uk
To sign up to the Belle Lingerie Newsletter, simply click the Request Newsletter button below and you will receive amazing special offers, discounts and access to secret sales.
Request Newsletter
Stunning Lingerie & Swimwear - From AA to L
Belle Lingerie thinks all women are beautiful and we believe passionately that all women have the right to feel sensational. That's why our incredible collection of designer underwear and bras embraces women of all sizes and shapes, from the elfin beauty to the more bountifully proportioned woman. No matter how slight or full your figure, they have beautiful designer lingerie to make you look and feel exquisite.
From the fine and delicate to the sumptuous and lavish, from the subtle and understated to the glamorous, they offer an astonishing selection of designer lingerie, including such cherished brands as Pour Moi, Prima Donna and Panache. No matter how discreet or special their items of lingerie, they all have one thing in common, comfort. They are only too aware that it isn't enough to simply look good; you want to feel good.