CANADIAN AFFAIR 2018 NEWSLETTER
Helping you discover what you CAN DO in Canada & the USA
Make a dent in your bucket list with this unmissable collection of life–defining holidays.
Canadian Affair make getting the most out of North America easy. Pick out exactly the kind of holiday you want without having to trawl through all the ones you don't.
This unforgettable corner of the world is yours to explore; whether to wander the mountains or experience the city, here's what's on offer:
Hand–picked tours & adaptable packages
See breath–taking wildlife up close
Take to wineries & vineyards
Riding, trekking, climbing & more
Travel by rail, river or self–drive...
Be picky & tailor your holiday with ease
Free inspiration for the perfect holiday
Canadian Affair will inspire you to demand more from your next holiday. With unforgettable tours and a passion for the special extras, you can finally experience the trip you'll cherish for the rest of your life.
Take the first step and discover how hassle–free planning a North American holiday can be.
Sign up for the Canadian Affair – USA and Canada Newsletter now to find out how.
SORRY, THIS NEWSLETTER IS NO LONGER AVAILABLE THROUGH THIS WEBSITE.
The Visual History of Canadian Affair 2018 Newsletter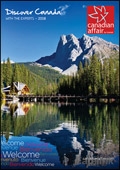 09 January, 2018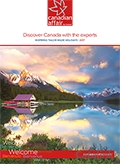 21 September, 2016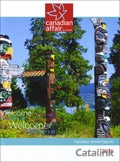 17 September, 2015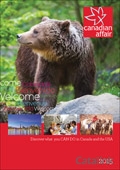 27 October, 2014