CARISMA LUXURY BEACH HOLIDAYS NEWSLETTER
Luxury beach holidays from Carisma Holidays
Only Carisma specialise in Luxury mobile homes on superb sandy, private beaches in Brittany, Vendee & South west coast – Free kids club – Children free – Fantastic Ferry Prices and Air–Conditioned Units now available. Only Carisma Guarantee to accommodate two or more families wishing to holiday together in neighbouring mobile homes.
They are celebrating their 37th year of luxury beach holidays, they would like to greet their regular customers and extend a warm welcome to anybody considering coming on holiday with them for the first time.
Whilst they are now one of the largest, longest established and experienced companies in the industry, they now specialize in luxury mobile home holidays on beach holidays in France. They are still a family owned and family run business backed by mature, professional staff.
The formula for giving you the holiday you have earned has never changed; a complete and personal service from the time you book until you return.
They own all their holiday homes, unlike some of their competitors who rent mobile homes from French owners. They therefore have total control over the quality and siting of your mobile home for your holiday in France.
May they invite you to be their guest in one of their luxury mobile homes this year and they wish you a very enjoyable French holiday experience with Carisma Holidays.
SORRY, THIS NEWSLETTER IS NO LONGER AVAILABLE THROUGH THIS WEBSITE.
The Visual History of Carisma Luxury Beach Holidays Newsletter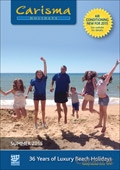 08 October, 2015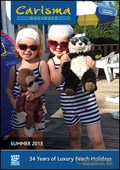 17 January, 2013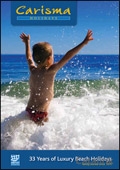 01 February, 2012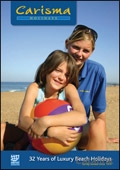 14 July, 2011