CHARITY CHALLENGE NEWSLETTER
We specialise in organising tours and special events for people wishing to raise money for various charities. Our expeditions include treks, mountain bike rides, mountain climbs, white water rafting, sailing, horse riding & Community Challenges.

Charity Challenge is the UK's leading adventure travel company specialising exclusively in the organisation, leadership and administration of inspirational fundraising expeditions. We operate more than 100 challenges each year for around 2,000 participants, and have so far helped to raise somewhere in the region of £15million for over 550 charities.

Our expeditions take place in Africa, the Caribbean, Asia, Europe, the Americas and the Middle East. They cover four different difficulty levels, ensuring there really is something for everyone.
SORRY, THIS NEWSLETTER IS NO LONGER AVAILABLE THROUGH THIS WEBSITE.
The Visual History of Charity Challenge Newsletter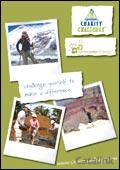 06 September, 2007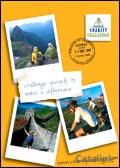 24 July, 2006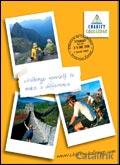 30 May, 2006