CLOGAU - GOLD OF ROYALTY CATALOGUE
Be inspired by the myths and tradition of the breathtaking Welsh landscape and enrich yourself with some of the most precious and collectable gold jewellery in the world. Each coveted piece from Clogau's luxurious collection boasts a touch of precious Welsh gold – guaranteed to transport you to a fairytale age of glamour, intrigue and sparkling splendour.

Celebrate the indulgence and beauty of the finest gold available with Clogau's beautifully crafted, themed jewellery and stunning regalia. Choose from enduring Welsh symbols of splendour and glory, including the famous Welsh dragon, daffodil, Glyn Rhosyn and Red Kite, to add some symbolic heritage to your jewellery collection.

Why not celebrate eternal love with their romantic collection of yellow, white and rose gold wedding rings? So if you're considering popping the question, you can be certain she won't say no.

Whether necklaces, rings, pendants, watches, earrings, cufflinks or bracelets, Clogau's breathtaking collection will include an item (if not many) to suit the tastes of every individual. Their enticing range includes items for both men and women – to ensure no one need be left out from enjoying royal–class gold.

Why not embrace a beautiful tradition and mark a special occasion with a Milestones bracelet? Accompanying you through the special moments in life, each charm placed on the bracelet will remind you of the events worth remembering – perfect for that exceptional gift.

Whether you want to indulge in the fairytale romance of luxurious gold or treat a loved one to something unique, order your Clogau brochure now and be swept away by a world of beauty and tradition.


SORRY, THIS CATALOGUE IS NO LONGER AVAILABLE THROUGH THIS WEBSITE.
The Visual History of Clogau - Gold of Royalty Catalogue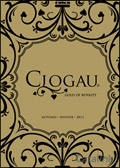 15 August, 2013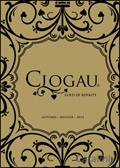 15 August, 2013
15 August, 2013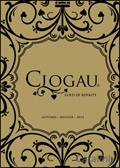 15 August, 2013