DFDS SEAWAYS NEWSLETTER
Ferry Rides, Cruises and Holidays
DFDS Seaways provide ferry routes, hotels, mini cruises and holidays across Europe. Sign up for the newsletter today to get the latest news and offers.
Exploring Europe via ferry is a cost-effective and easy way to see France, Belgium, Holland, Denmark and beyond. With no excess baggage charges, great value crossing and the flexibility of taking your car abroad DFDS Seaways take the hassle out of your holiday.
Take a mini cruise to Amsterdam and immerse yourself in the unique culture, Amsterdam has something for everyone from incredible museums and galleries like the Van Gogh Museum to family-friendly boat tours.
Visit Lithuania, you'll find a mix of stunning natural beauty and wonderful man-made architecture, be sure to see the amazing Trakai Island Castle! Take a Ferry to Belgium and feel the bustling atmosphere in the Grand Place, the chocolate and beer tasting experiences are a must!
Onboard you can expect all of the comforts of your own private cabin, a choice of restaurants, bars and clubs, there's plenty for the kids to do too!
Sign up for the DFDS Seaways Newsletter today to start your journey here!
SORRY, THIS NEWSLETTER IS NO LONGER AVAILABLE THROUGH THIS WEBSITE.
The Visual History of DFDS Seaways Newsletter
09 July, 2018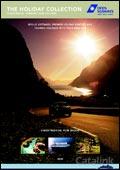 16 February, 2005