DISCOVER CARLISLE NEWSLETTER
Discover Carlisle
With a holiday or short break in historic Carlisle, you can relive the fascinating heritage of a 2000 year old city, indulge in some serious shopping and then relax in accommodation of the highest quality. Close by, in Hadrian's Wall Country, you can marvel at the legacy of a once mighty Empire, walk or cycle through beautiful countryside or unwind by tranquil lakes and streams.
If it's fun you want from extreme sports to quality time with the family, we have the places to play, the attractions to visit and plenty of quality and quirky dining and drinking experiences.
With an ever-changing choice of events and entertainment options, there is always something going on in our vibrant and cultured city.
So don't delay! Request our brochure and start planning that perfect trip to Carlisle. See you soon!
SORRY, THIS NEWSLETTER IS NO LONGER AVAILABLE THROUGH THIS WEBSITE.
The Visual History of Discover Carlisle Newsletter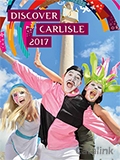 14 March, 2017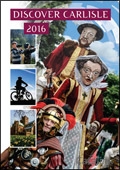 05 May, 2016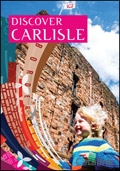 10 February, 2016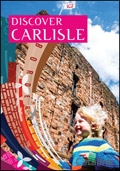 10 February, 2016