DISCOVER THE WORLD - NORDIC WINTER NEWSLETTER
Welcome to the Magical North
Discover the World invites you to sample the wonders of the Nordic countries, an exciting collection of year-round holidays offers a wider selection of travel options than ever before featuring unforgettable adventures in the Nordic countries. Sign up to the newsletter today to get the latest offers and news on getaways.
See the Northern Lights when you visit Iceland, it's a must-see for any keen traveller and with Iceland offering volcanic wonders and stunning waterfalls there's plenty of special moments to be had!
Visit Sweeden for beautiful national parks, activities and unique experiences you won't find anywhere else! Enjoy a day of husky sledging before settling in for the night at the famous Icehotel, don't worry there are warm rooms too!
Holiday options include self–drive holidays, short breaks, nature breaks and activity tours as well as rather more unusual holiday ideas such as expedition voyages, sailing adventures and small ship cruising. Get the complete Discover the World tailor–made service to featured destinations to suit even the most individual taste.
Sign up to the Discover the World newsletter today for inspiration on the trip of your lifetime!
SORRY, THIS NEWSLETTER IS NO LONGER AVAILABLE THROUGH THIS WEBSITE.
The Visual History of Discover the World - Nordic Winter Newsletter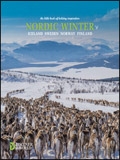 10 September, 2018
06 January, 2009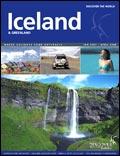 27 November, 2006
13 December, 2005