DRAGOMAN ADVENTURE HOLIDAYS NEWSLETTER
Dragoman is one of the world's most respected and reputable tour operators with over 30 years experience.

It offers a diverse range of trips from 1 – 28 weeks, in Africa, The Americas and Asia and is constantly adding more adventurous destinations and routes to its unique itineraries. It is the first major company to offer overland trips through China, India and Nepal, and the only overland operator to cover the entire Silk Route, from Istanbul to Beijing or vice versa. Its crew are also the best trained in the overland travel market.

It offers a wide product portfolio which appeals to its broad–ranging audience, including overlanding trips (truck based adventures, which include popular as well as little–travelled routes, of which accommodation is based on wild camping, local hotels and homestays); adventure holidays (small group adventure holidays using a wide range of accommodation options such as hotels, homestays and overnight trains, and transport, such as trains, canoes, tuk–tuks, buses, camels etc.); family adventures (small group adventure holidays as above, but designed for children aged between 6 and 16 years) and private charters (three Africa safari itineraries for exclusive groups of up to 21 family and friends).

The operator also offers two sell–out Rio Carnival Packages, standard and luxury, for those who want to experience the greatest party on earth.

Dragoman is a passionate believer in 'responsible travel', and offers a style of travel which allows its passengers to get off the beaten track and make a positive contribution to the local communities it travels to, through personal interactions as well as economic, social and environmental initiatives.

Dragoman were voted 'Travel Operator of the Year' by Wanderlust Magazine in 2009 and won the AITO 5 star sustainable achievement award for 'Tarpuy Yachay', its community project in Peru.



SORRY, THIS NEWSLETTER IS NO LONGER AVAILABLE THROUGH THIS WEBSITE.
The Visual History of Dragoman Adventure Holidays Newsletter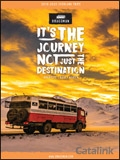 07 November, 2018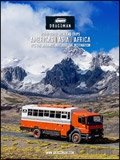 10 October, 2017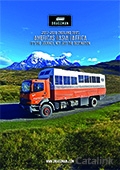 03 November, 2016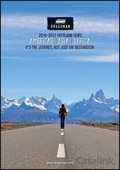 29 February, 2016