FAUNA & FLORA INTERNATIONAL NEWSLETTER
Fauna & Flora International – how you can help keep the world beautifully diverse





"Fauna & Flora International saves endangered species and habitats around the world, I'm proud to have been a member for over 50 years"
Sir David Attenborough


Nature needs your help.

Now you can join the ranks of an organisation that has been leading the way in wildlife conservation for over a century. Sign up to the eNewsletter and you'll be part of some of the most exciting events on the planet.

Sign up today and receive the likes of:
Never–before–seen footage of incredible animal species
Wildlife news from across the globe
Ecological successes on 5 continents
Opportunities to attend exclusive events
Help preserve species you won't want to lose
Our planet has an astounding variety and value – Fauna & Flora International invite you to join them to ensure none of it is lost forever.

Sign up to the Fauna & Flora International eNewsletter to be a part of one of the most wonderful causes that exists today.

SORRY, THIS NEWSLETTER IS NO LONGER AVAILABLE THROUGH THIS WEBSITE.
The Visual History of Fauna & Flora International Newsletter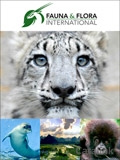 07 November, 2014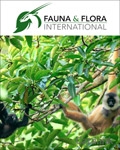 04 November, 2014