GARDENING WORKS - GYO PRODUCE NEWSLETTER
Gardening Works - In Harmony With Nature
This is the place to help you become the best gardener around - receive tips, trick, updates and discounts on all the best gardening products today!
Whether to grow your own vegetables, farm, landscape, recycle or harvest, Gardening Works (formally The Recycle Works) will deliver the goods, whatever you need.
If you're a keen gardener in need of more growing or composting space or a budding enthusiast looking for a helping hand, their newsletter service will help you master your garden, farm or allotment.
Gardening Works have everything to help you grow your own and create that garden you've always desired.
Award winning raised beds and compost bins
Get off to a good start with everything to GYO
Professional & beginner's tools, equipment & essentials
Storage solutions, polytunnels & pet products
Farming, growing, composting & harvesting kits
You won't suffer poor produce or corner–cutting products with Gardening Works, their massive range boasts quantity as well as quality.
Sow, grow and harvest in the environment of your dreams and reap the many rewards of sustainable living.
Sign up to the Gardening Works newsletter now to explore how your home and garden can benefit from GYO produce!
SORRY, THIS NEWSLETTER IS NO LONGER AVAILABLE THROUGH THIS WEBSITE.
The Visual History of Gardening Works - GYO Produce Newsletter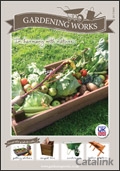 12 August, 2019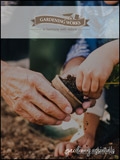 10 September, 2018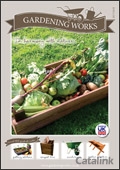 29 March, 2017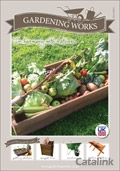 14 October, 2014