GOODNESS DIRECT CATALOGUE
GoodnessDirect – the health and well being haven, they gather together everything that is good for you!

If you are on a restricted diet don't feel left out, GoodnessDirect have 1000's of foods for you, gluten free, wheat free, dairy free and other special diets foods. Organic shopping has never been so easy!

Delicious foods to help you eat healthily, fitness foods, organic foods, vitamins and herbal remedies, fresh foods, cruelty free toiletries and eco–friendly stuff.

Choose from GoodnessDirects range of hundreds of fantastic foods, all of which are suitable for a organic diet. They have store cupboard basics like milk, cheese, a wide range of breakfast cereals and pasta, frozen meals and puds and a lot more besides.

No more long trips round supermarkets looking at things you can't eat! You'll enjoy making your selection from the wide and wonderful range of organic goodies.
SORRY, THIS CATALOGUE IS NO LONGER AVAILABLE THROUGH THIS WEBSITE.
The Visual History of Goodness Direct Catalogue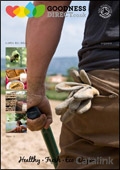 23 August, 2012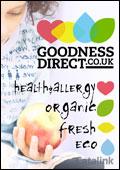 24 February, 2009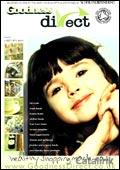 26 September, 2006