HOWIES - ACTIVE CLOTHING NEWSLETTER
We are Howies - a small active clothing company based in West Wales
We make men's and women's clothing for the sports we love – biking, running and the outdoors, as well as for our day today lives.
We believe in a thing called quality. We believe that making a product which last longer is better for the environment.
And we believe in making our stuff in a low impact way. So out t-shirts, sweatshirts and jeans are made from organic cotton and no silly stuff. After all, that just seems like common sense to us.
Sign up to our email newsletter and receive the latest stories, product news, competitions and sales offers!
SORRY, THIS NEWSLETTER IS NO LONGER AVAILABLE THROUGH THIS WEBSITE.
The Visual History of Howies - Active Clothing Newsletter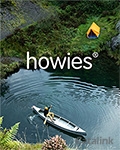 01 November, 2016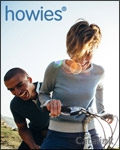 07 August, 2014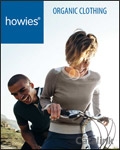 03 July, 2014