To request a printed copy of the HSL Chairs catalogue, simply click the Request button below and one will be sent to your registered address.
Request Printed Catalogue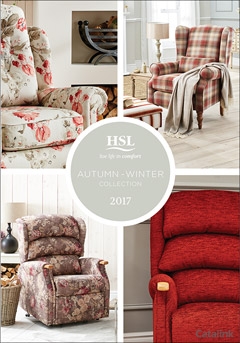 Exceptionally Crafted Furniture
At HSL we believe everybody has the right to feel comfortable. So we've made it our mission to bring comfort to the nation.
Our collection of handcrafted furniture has been providing unrivalled back-care support for generations. Request a catalogue and free fabric card today!
We offer a range of recline and raise chairs, recliners, armchairs, swivel chairs and sofas. Every chair is designed to fit you perfectly providing maximum postural support.
You can also discover our new range of adjustable beds which offer a number of advantages compared to a normal bed, making them an increasingly popular choice.
Request the HSL catalogue today!