ITC HOLIDAYS EUROPE AND NORTH AFRICA NEWSLETTER
Pioneering your luxury holiday



You don't have to travel across the globe to experience the height of travel luxury.

Boasting a plethora of platinum beaches, captivating landscapes and enthralling culture, Europe and North Africa provide the perfect backdrop to an unforgettable luxury holiday. So what more do you need?

International Travel Connections will help you explore Europe and North Africa's luxury potential to the budget you specify and in ways you'll never forget.
Top to bottom – wander the breadth and depth of the continent and discover the countless hidden gems it has to offer
Themed trips – whether a family resort or a romantic retreat, ITC make every trip away a magical, luxury one
All the extras – say no to nasty surprises with their meticulous planning ethos that does all the hard work for you – whatever it takes
Experience – with unrivalled destination knowledge and a passion for perfection, you'll enjoy exclusive accommodation and personal recommendations every time
Perfection at every turn
Whether you want stay in the idyllic isolation of the Moroccan mountains, island hop through the Mediterranean or stay in an indulgent Austrian spa, you won't find a better way in which to achieve it.

Be inspired by a brochure that delivers everything you'd expect from a premium holiday operator that guarantees excellence with every trip.

Order your ITC – Europe and North Africa brochure now to be inspired.

SORRY, THIS NEWSLETTER IS NO LONGER AVAILABLE THROUGH THIS WEBSITE.
The Visual History of ITC Holidays Europe and North Africa Newsletter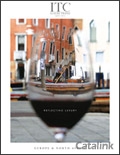 17 June, 2014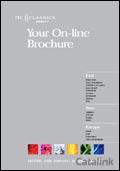 16 August, 2006