JOE BROWNS CATALOGUE
Wonderfully Unique Fashion!
Joe Browns brings you a range of beautifully, unique clothing. Bold and bright, top quality pieces is what you will find when you order you catalogue today!
Express your individuality however you desire! Wear gorgeous floral printed dresses, high quality embroidered tunics and wide leg summer trousers, perfect for the beach. Joe Browns has everything you need to give your wardrobe that much needed burst of colour and flare.
From women's sunhats, strappy sandals and flattering but bold swimwear to men's printed beach shirts, colourful board shorts and stylish shirts perfect for these summer months! Order your catalogue today and revamp your holiday style.
With a wide range of accessories to match your new gorgeous attire, you'll be the envy of all your friends and family this year.
Order or download your free copy of the Joe Browns catalogue to get your summer look sorted!
SORRY, THIS CATALOGUE IS NO LONGER AVAILABLE THROUGH THIS WEBSITE.
The Visual History of Joe Browns Catalogue
07 April, 2017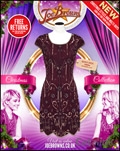 24 November, 2015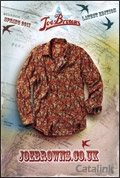 05 May, 2011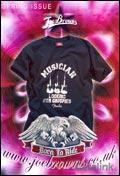 13 March, 2007