LIFE CHANGING FITNESS QUALIFICATIONS BY AL LEARNING
Specialised Fitness Qualifications!
Want to change your life? Interested in a career in fitness? Enrol on one of Active Lifestyles life changing distance learning course without paying a penny up front. Request a call back and one of their experts and help fast-track your career. No Credit checks, No hassle.
Active Lifestyles have a first class reputation in providing a range of qualifications in the Health and Fitness Industry. If you're interested in working within the fitness industry, request a call back from the experts! Don't put your dreams on hold anymore - choose a course that suits you today!
Accessible to all, the courses on offer are affordable, flexible and varied. This is to ensure that you can follow your dream in whatever way is easiest for you.
With specialised qualifications which include Exercise Referral, Weight Management (Diabetes), Mental Health and Advanced Personal Training you can become the best of the best with their courses.
They have an excellent student progression record and access to the Advanced Learner Loans funding stream to help students enrol onto their qualifications - it doesn't get much easier than this!
All qualifications are internationally accredited by YMCA and Active IQ and are fully recognised by employers and the Register of Exercise Professionals (REPS)
If you live near Birmingham, Nottingham or Sheffield, talk to the experts today!
Request a call back from Active Lifestyles and kick start your health and fitness career today!
SORRY, THIS IS NO LONGER AVAILABLE THROUGH THIS WEBSITE.
The Visual History of Life Changing Fitness Qualifications by AL Learning
22 August, 2018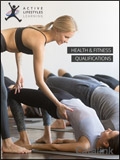 06 July, 2018