LOVETHESIGN HOME DESIGN NEWSLETTER
Beautiful home designs, accessories and gifts!
LOVEThESIGN delivers a unique shopping experience; bringing you incredibly beautiful furniture, home designs, gifts and accessories. Sign up to their newsletter today and discover all they have to offer.
Unlock the potential of your home with LOVEThESIGN! They make modern design furniture easy to find and even easier to fit into your home. Treat yourself and your loved ones and redesign your home the way you have always desired.
From stunning chaise lounges, bean bags and book cases to kids furniture, home accessories and plush textiles, you can redecorate every room in your house and be the envy of all your friends.
This newsletter is all you need to redesign your perfect home. Find design tips, style samples and an array of incredibly crafted products, you can really discover everything you want and need when you sign up...
Contemporary design & décor for modern homes
Your sign–up is valued – enjoy exclusive offers & discounts
Shop furniture & decorations for any room
Get ideas on gifts for men & women
Find unique accessories for your home
Sign up to the LOVEThESIGN newsletter today and give yourself more reasons to stay at home.
SORRY, THIS NEWSLETTER IS NO LONGER AVAILABLE THROUGH THIS WEBSITE.
The Visual History of LoveTheSign Home Design Newsletter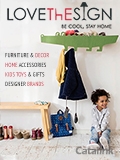 09 March, 2017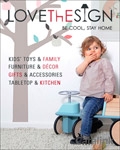 10 March, 2015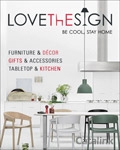 09 March, 2015