LUXURY HOLIDAYS DIRECT NEWSLETTER
Luxury Holidays, Tours and Tailor-made Breaks
Luxury Holidays Direct invites you to experience the very best in luxury travel with their incredible range of breaks for 2019. Sign up for the newsletter today to get the latest offers and news.
LuxuryHolidaysDirect.com is your one-stop shop for all types of luxury holidays to include City Breaks, Beach Stays, Cultural Tours, Weddings, Honeymoons and whether it be a Seasonal Family Holiday to celebrating that Special Occasion abroad.
This site features over 400 luxury hotels & resorts in faraway destinations and we have in 2019 expanded our offering introducing major destinations such as Indian Ocean, island hopping in the Caribbean, Dubai, Oman, Touring Africa programme and round the world tailor-made programmes..
Craft an unforgettable experience in Dubai, you'll find a sumptuous range of 5-star holidays to choose from! See the sights and visit Dubai Creek and the Deira or take a step back in time and wander the old narrow lanes of Bastakiya district, it's stunning!
Explore the range of luxury holidays in the Caribbean and Mexico, take your loved one for a picturesque seafront walk in Havana, Cuba. For the ultimate beach break visit Barbados, its world-renowned beaches and pristine waters are the perfect backdrops for a luxury getaway.
Experience New York and be a part of the bustling atmosphere in Central Park or head to Miami for a mix of vibrant nightlife and glorious beaches!
Contact one of the expert team today on 0208 774 7298 to discuss your holiday
Sign up for the Luxury Holidays Direct Newsletter today for inspiration on the trip of your lifetime!
SORRY, THIS NEWSLETTER IS NO LONGER AVAILABLE THROUGH THIS WEBSITE.
The Visual History of Luxury Holidays Direct Newsletter
18 January, 2019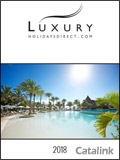 04 June, 2018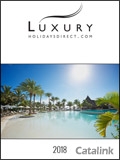 04 June, 2018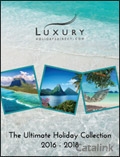 29 March, 2016