MEADOWMANIA SEEDS CATALOGUE
Meadowmania Seed Specialists is a family owned seed business supplying mainly wild flower seed, wildflower plug plants and bulbs. They also supply amenity lawn seed as well as grass seed. They also have a range of grass seed for horses.

MAS Seeds have been involved in supplying grass seed across the UK as a family for over 50 years and wildflower seed for over 25 years. All the wild flower seed and wildflower plugs are from native UK stock produced in the UK. All the wildflower mixtures have been designed by them and are also mixed and dispatched by them. They are happy to discuss alternative mixtures if you require one.

Their seed catalogue contains:
Wild flower seed in bulk, meadow mixes, border mixes, plug plants and bulbs.
Lawn seed and special agricultural seed mixes such as for goats and horses.
Native hedging mixes
It also contains a wide range of technical advice such as how to establish and maintain a wild flower meadow
SORRY, THIS CATALOGUE IS NO LONGER AVAILABLE THROUGH THIS WEBSITE.
The Visual History of Meadowmania Seeds Catalogue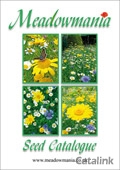 17 February, 2015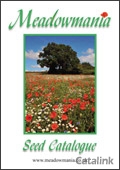 25 July, 2012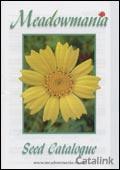 14 December, 2004