NO BALLS BAMBOO UNDERWEAR NEWSLETTER
Comfortable, high-performance, bamboo underwear!
No Balls bring you revolutionary underwear that is luxurious, soft and comfortable to wear. Sign up to their newsletter today to explore all they have to offer!
Their breathable bamboo underwear is designed to give you ultimate comfort throughout your workout - you won't even feel it's there.
Super hygienic, great for sensitive skin and anti-bacterial, you won't find garments like these, anywhere else. Whether you're super sporty or are just looking for some new, comfortable underwear, No Balls has what you need.
Treat yourself to a new pair of beautifully designed bamboo briefs today and reap the benefits all day long.
Sign up to the No Balls Bamboo Underwear newsletter today to explore their incredible range of bamboo underwear, stay up to date with news and events and receive member only offers direct to your inbox!
SORRY, THIS NEWSLETTER IS NO LONGER AVAILABLE THROUGH THIS WEBSITE.
The Visual History of No Balls Bamboo Underwear Newsletter
24 August, 2018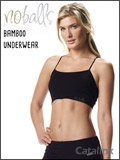 17 August, 2018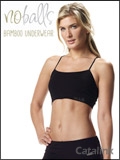 03 July, 2018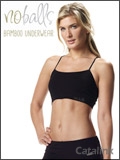 03 July, 2018