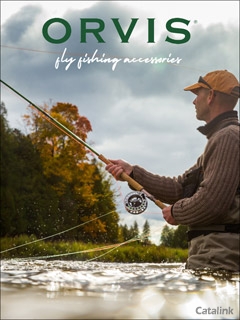 This catalogue is currently unavailable

High Quality Fly Fishing equipment available from Orvis. 100% Satisfaction Guaranteed. Since 1856, Orvis have been introducing their customers to a way of life that expresses a deep appreciation for the natural environment and to a lifestyle steeped in the sporting traditions and fly fishing.

All of our products come to you with a special guarantee. If you are not satisfied with your Orvis purchase at any time or for any reason, you are invited to return it for a prompt replacement, exchange, or refund. No fine print, no questions asked.

Our Fly Fishing catalogue consists of a range of products to suit all your fly fishing needs. Several pages of rods including our T3 and TLS ranges. Also a large selection of Fly reels, lines, leaders, waders, vests and bags to store your equipment in.