PANORAMIC JOURNEYS IN MONGOLIA, BHUTAN & BURMA NEWSLETTER
Tailor–made Holidays to Mongolia, Bhutan & Burma
Panoramic Journeys invites you to savour the staggering beauty, vast landscapes, rich culture and warm hospitality of some of the most unique countries on Earth.
Whether you join a Classic Journey, Expedition or embark on a Tailor–Made Adventure, you'll enjoy authentic cultural experiences and the reward of sustainable travel.
Fancy a winter excursion to the Ice Festival at Khovsgol Lake? Hunting with eagles in the Altai Mountains? A horse trek through the wilds of the Arkhangai? Dog–sledding along the frozen rivers of Terelj? An epic cultural journey through the nomadic heartland of Mongolia? A close–up Naadam experience?
Whether a wild dream or an introduction to some of the most inspiring locations there are, let Panoramic Journeys give you an intimate insight into this unique and unforgettable country.
Sign up to the latest news & travel discounts from Panoramic Journeys to get even more from your next adventure.
SORRY, THIS NEWSLETTER IS NO LONGER AVAILABLE THROUGH THIS WEBSITE.
The Visual History of Panoramic Journeys in Mongolia, Bhutan & Burma Newsletter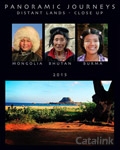 07 August, 2015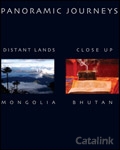 31 March, 2011

23 September, 2008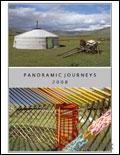 20 February, 2008