PLAYFUL PROMISES LINGERIE NEWSLETTER
Quirky, Playful, Flirty & Dirty Lingerie
Playful Promises are no ordinary lingerie brand. Offering a range of playful, flirty and quirky lingerie in a range of sizes and fits, they have revolutionised the way lingerie is seen. Sign up to their newsletter today to explore all they have to offer.
Whether you're a size 8 or a size 24, you can find the sexiest items when you shop with them. They're all about embracing women of all shapes, sizes and personalities. Their sizes range from 28-30 DD-G to 32-42 A-G so that every woman can find the perfect fit.
Whether you're looking for sexy bras, seductive suspenders, shaping corsets or gorgeous bodysuits, you can find it with Playful Promises.
It doesn't matter whether you love simple and seductive, naughty and raunchy, oh so silky or quirky and dirty. The range at Playful Promises is designed to please and delight everyone.
Sign up to the Playful Promises Lingerie newsletter to discover their must-have collections that you're sure to love, plus, be the first to know about the latest news and new releases you won't want to miss.
SORRY, THIS NEWSLETTER IS NO LONGER AVAILABLE THROUGH THIS WEBSITE.
The Visual History of Playful Promises Lingerie Newsletter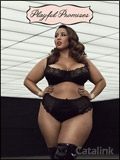 29 October, 2018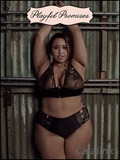 23 October, 2018