PROTO-COL BEAUTY & NUTRITION NEWSLETTER
Luxury, Quality & Affordable Health & Beauty!
A British business dedicated to beauty and nutrition, proto-col offers a range of luxury collagen-based skincare and natural food state supplements to promote well-being from inside and out.
The range comprises collagen capsules and collagen shots for daily consumption, along with skin moisturisers, serums and cleansers. The nutrition selection features over 20 natural formulations.
Signing up for the company's newsletter offers you access to proto-col's best offers and money-off savings.
Collagen is the protein that naturally gives strength to our connective tissues and represents 90% of the protein in our skin. Founder James Greenwell stumbled upon the power of collagen when, as an international athlete in 2002, he injured his Achilles tendon.
His friend and fellow modern pentathlete Professor Greg Whyte OBE recommended that he try collagen supplements that were proving to be effective in aiding mobility in clinical trials.
Since then, James has become an expert on how collagen not only aids the mobility of joints and encourages repair but also how it promotes healthy hair, healthy nails and helps combat the signs of ageing.
Recipients of the proto-col newsletter regularly benefit from savings of 50% off the standard retail price of best-selling lines such as collagen capsules with VERISOL®, skin plus and specialist joint formulation osteo+.
Sign up to the proto-col newsletter today and start saving on the company's award-winning beauty and nutrition range.
SORRY, THIS NEWSLETTER IS NO LONGER AVAILABLE THROUGH THIS WEBSITE.
The Visual History of Proto-col Beauty & Nutrition Newsletter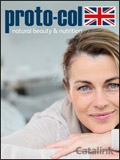 23 August, 2017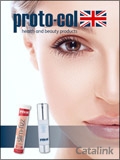 03 July, 2017