PROVIZ REFLECTIVE CLOTHING NEWSLETTER
Essential lighting & clothes for running & cycling
Proviz are known across the world for designing highly innovative, light-emitting and reflective products for runners and cyclists.
From gillets, rucksacks and gloves to bike lights and accessories, this range has you covered for staying safe when travelling or exercising at night. Sign up to the Proviz newsletter now to receive the latest products, exclusive offers and cycling tips!
Made for cyclists, by cyclists
The #1 range for cycling accessories
Leading bike lights & reflective accessories
Jackets, shorts, trousers, bags & more
Running gear & hives clothing
Patented Nihgtrider, Switch & Reflect360 ranges
Sign up to the Proviz newsletter today for the best range of cycling and running nightime accessories there is.
SORRY, THIS NEWSLETTER IS NO LONGER AVAILABLE THROUGH THIS WEBSITE.
The Visual History of Proviz Reflective Clothing Newsletter
24 August, 2018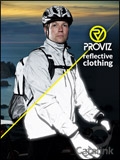 17 August, 2018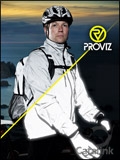 04 April, 2018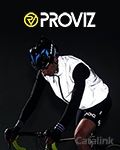 06 September, 2016