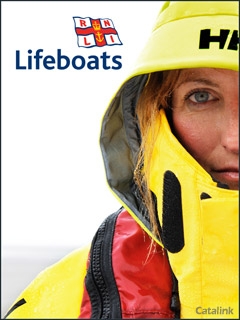 ROYAL NATIONAL LIFEBOAT INSTITUTION PACK
www.rnli.org.uk
To request a free printed copy of the RNLI Gifts in Wills pack, which includes information on how to write your Will for free, simply click the order button below and we'll post a complimentary copy to your registered address.
Make your Will for free - A gift in your Will is our protection at sea
Launching out into the unknown at 2am through gale force winds and towering waves, trusting in their crew kit to keep themselves (and their volunteer crewmates) safe at sea, relying on the training that makes the crucial difference between a life lost and a life saved – it's only possible thanks to the generosity and kindness of gifts left to the RNLI in Wills.
Six out of ten launches are only possible thanks to gifts in Wills. No matter how big or small, they are crucial to saving lives.
Your gift could be the lifeboat that gets the crew to someone in trouble in the fastest time possible, the training that equips a lifeguard to protect another family on the beach, or the education programme that teaches a child how to keep themselves safe by the water.
£263 could buy a safety helmet for a volunteer lifesaver. £718 could train a RNLI lifeguard with the skills they need to prevent incidents and save lives. £1,600 could fund a crew member's vital training for a year. Any gift, large or small, will make a difference.
RNLI volunteers have always been powered by supporters like you. They are still powered by you today. And a gift in your Will could power their lifesaving for future generations to come. Thank you for your kind consideration.