Family Holiday Featured Promotions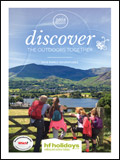 When the kids are happy, mums and dads can enjoy their holiday too. HF Holidays offers great family fun and adventure outdoors. From walking to donkey trekking, multiactivity and cycling, they know the ingredients for a great family holiday. Their holidays are great for getting the family together and enjoying a group getaway.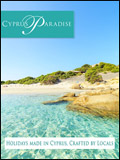 Cyprus Paradise invite you to explore there comprehensive range of holidays in Cyprus, from all-inclusive family breaks to luxury 5 star escapes. Request the newsletter today to get exclusive offers and competitions!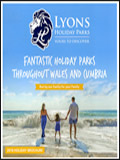 Lyons Holiday Parks bring you 8 holiday parks across the North Wales. From quiet, relaxing, woodland holidays to fun–packed beach getaways, the choice is yours. A range of accommodations, facilities and events lets you craft your ideal holiday – whatever your budget and tastes.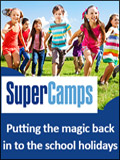 Looking for a camp your child will love and you will trust? Super Camps is the UK's no.1 for childcare during the schools holidays. We have been entertaining children and reassuring parents at our activity camps for 20 years, and run at over 80 schools in fantastic and convenient locations.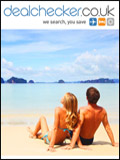 dealchecker.co.uk is a totally FREE & independent travel website that helps you find the best deals on the web. Every week their travel agents hand pick the best 20 travel deals around & send them FREE to your inbox! Every deal is thoroughly researched to make sure that its a real bargain!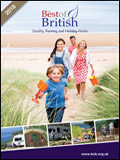 With a wide variety of Best of British parks on offer in locations throughout the UK – all of them of the highest quality and privately owned – youre only a few steps away from finding your ideal holiday park.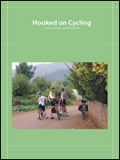 Welcome to Hooked on Cycling Holidays and our cycling holidays throughout Europe. Our cycling holidays are in Scotland, France, Italy, Spain, Belgium and many other places.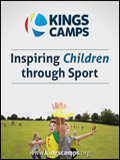 Kings Camps are the UKs leading sports and activity camps organisation. They run sports and activity camps for 4–17 year olds in over 30 cities at some of the most prestigious venues in the UK. Let your children discover the Kings experience at one of their fantastic multi–activity camps running throughout the UK during Easter, summer and October this year.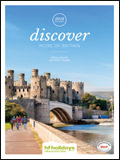 Active. Sociable. Trusted. Co–operative. HF Holidays has been helping people enjoy the great outdoors, inspiring people to explore and discover, to enjoy and relax, for better activities altogether. Learn to dance like the stars, try your hand at bridge, paint like a professional – whatever you want to do on your holiday there will be an activity that suits you.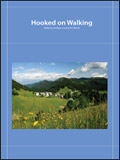 Hooked on walking holidays specialises in walking tours throughout Europe including Scotland, France, Italy (Sicily),Spain (Majorca, Canary Islands) and many other exiting destinations.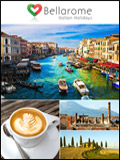 A holiday with Bellarome will allow you to immerse yourself in the best Italy has to offer. With holidays all over Italy, from the pristine mountains of the north to the sunsoaked south, you will be spoilt for choice in destinations and experiences!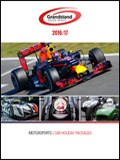 Grandstand Motor Sports offers the finest range of international motor sport and motoring holidays to events including Formula One Grands Prix, MotoGP & World Superbike races, Le Mans 24 Hours, as well as a huge selection of Historic Car Races and Classic Events.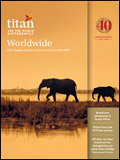 Be inspired to discover the captivating wonder of the world in which through packages which will transport you to distant lands of excitement, adventure and discovery. Trust in the expertise and diversity of Titans meticulous packages and explore the seven continents the way they were meant to be explored.