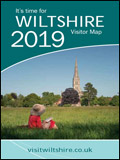 From time to time we all need a change of scene. Whether your ideal day out is calming, comforting, refreshing, or bursting with high adrenaline excitement, Wiltshire puts back what the rest of the week takes out.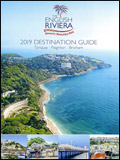 Enjoy a Great Time Anytime on Devons Beautiful Bay. Whatever the time of year, the award-winning beaches, unique attractions and stunning coastline make for days out of this world and nights to remember.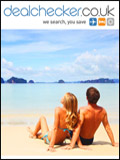 dealchecker.co.uk is a totally FREE & independent travel website that helps you find the best deals on the web. Every week their travel agents hand pick the best 20 travel deals around & send them FREE to your inbox! Every deal is thoroughly researched to make sure that its a real bargain!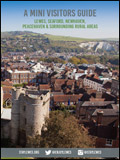 This is our special part of the South East of England, much of it located in the South Downs National Park, as well as being close to miles of unspoilt coastline.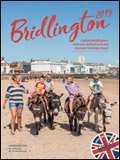 Beautiful beaches, rich history and stunning scenery make Bridlington a must visit in 2019. Request the brochure today for inspiration, attractions, events and much more.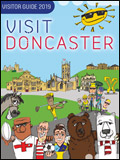 Visit Doncaster invites you to experience a stay in a flourishing town that youll never forget. Order the new visitor guide today to start your journey here!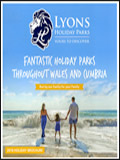 Lyons Holiday Parks bring you 8 holiday parks across North Wales. From quiet, relaxing, woodland holidays to fun–packed beach getaways, the choice is yours. A range of accommodations, facilities and events lets you craft your ideal holiday – whatever your budget and tastes.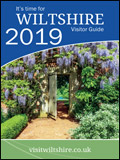 Wiltshire has been a special place for a very long time and our World Heritage Site stands testament to the ages. Download their visitor guide today to explore all they can offer you!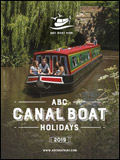 UK Boat Hire will introduce you to one of Britains best kept secrets, the 2000 mile network of waterways and navigations, for which the canal boat was specially designed, that meander across some of the most beautiful countryside, and past pubs, cottages and warehouses.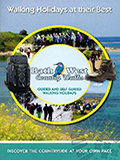 Family run for the last 20 years Bath & West Country Walks specialise in guided and self-guided walking holidays in Bath, the Cotswolds, Exmoor, Somerset and Wiltshire. Additionally, they offer guided walking holidays in Austria and Cyprus in the Spring and Winter.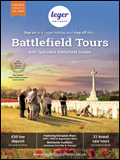 Follow in the footsteps of heroes, on a Leger Holidays Battlefield Tour with specialist guides. Request the digital brochure today and get full information on some of the most compelling tours available.