SKINCARE BY HIVE ORIGINALS NEWSLETTER
Discover the Incredible Skin Benefits of Honey Bee Ingredients!
Explore the most incredible range of skincare products around. Hive Originals bring you a beautiful selection of skincare, hair care and candles made using honey and honey bee ingredients. Sign up to their newsletter today to discover all they have to offer.
Explore everything from body lotions, honey night creams and sensitive scalp shampoos to rich honey hand creams, intensive hand balms and so much more.
If you suffer with problematic skin, their products are the solution you've been looking for! Whether you have eczema, dry skin, acne or scarring, their skincare has properties that could soothe and treat your problematic areas.
Honey retains moisture and keeps the skin hydrated with a youthful glow. It cleanses, nourishes and moisturises the skin, keeping the pores unclogged - explore their amazing range to give your skin it's glow back.
If you're looking for a new face cream for yourself, looking for a beautiful handmade candle or trying to find your man a new natural moisturiser, they have what you need.
Experience the amazing benefits of British bee sourced ingredients today! A natural healer to the skin, let your skin feel pampered, protected, hydrated and youthful from the natural honey and protective beeswax.
Sign up to the Hive Originals newsletter today to pamper yourself and receive member only updates and offers on beautifully natural skincare, made by British bees!
SORRY, THIS NEWSLETTER IS NO LONGER AVAILABLE THROUGH THIS WEBSITE.
The Visual History of Skincare By Hive Originals Newsletter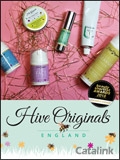 27 November, 2018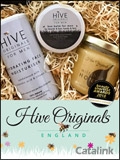 26 November, 2018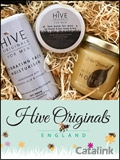 18 October, 2018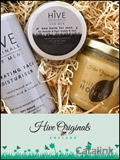 05 October, 2018