SOLOS HOLIDAYS - SINGLE TRAVELLER NEWSLETTER
ClubSolos
Welcome to ClubSolos - our selection of exclusive hotels where you can enjoy a relaxing and fun atmosphere; as private as you might need but as near to all the attractions, sights and local hospitality as you might want! All our ClubSolos hotels are hand-picked and, because they're exclusive to us, that means you'll not be sharing the facilities with anybody other than fellow Solos guests. Due to demand from our customers, we have now added TWO more ClubSolos hotels in the Algarve and Zakynthos, to add to our already popular ClubSolos hotels in Crete, Santorini, Corfu and Mallorca!
Because Solos has been offering holidays to single travellers longer than any other tour operator, we understand exactly what our customers are looking for in a holiday!
This is what you get at a ClubSolos hotel!
All departures guaranteed
Exclusive to you - Solos guests only
Adults only - no children
Singles only - no couples
Hand-picked, family-run hotels
A Solos Tour Leader based in each hotel
Private pool on-site
Bar and/or taverna on-site
Situated close to local bars and restaurants
Great value - prices from £549
We now have SIX ClubSolos hotels – take a look below:


New Agua Marinha Hotel, Algarve
New Loukas on the Waves, Zakynthos
Thinali Gardens, Corfu
Es Nautico, Mallorca
Iraklis Apartments, Crete
Villa Maistrali, Santorini

Solos Holidays also offer more than just ClubSolos breaks, they also offer UK and Dances & Festive Breaks, City Breaks, Discovery Tours, Sun, Cruise and active breaks which include Activities, Walks & Treks, Tennis, Ski and Golf.
Sign up to the Solos Holidays newsletter now!
SORRY, THIS NEWSLETTER IS NO LONGER AVAILABLE THROUGH THIS WEBSITE.
The Visual History of Solos Holidays - Single Traveller Newsletter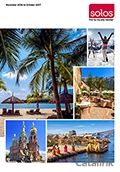 24 October, 2016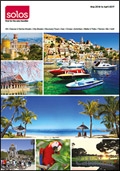 09 May, 2016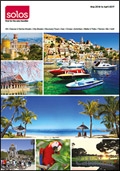 09 May, 2016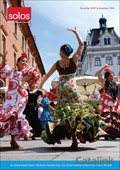 27 October, 2015