SUIT DIRECT NEWSLETTER
Great Savings on Men's Suits!
Suit Direct is the provider of affordable formal menswear, offering huge savings on suits, jackets, shirts, coats and accessories for you, for the right occasion, at the perfect price.

Sign Up to the newsletter today, and stay up to date on all new products, sales and promotions!

With a wide range of designer and formal menswear brands in various fits and sizes available, let Suit Direct help you find your perfect outfit. Whether it's a suit that's slim fit, tailored fit or regular fit, you will find a suit that looks good on you.

Add the finishing touches to your look by choosing from the range of accessories Suit Direct has on offer, and get the look you want. After all, clothes make the man, so let Suit Direct complete your look!

Use the code suit10 for a 10% discount!

SORRY, THIS NEWSLETTER IS NO LONGER AVAILABLE THROUGH THIS WEBSITE.
The Visual History of Suit Direct Newsletter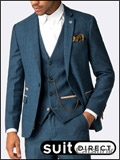 07 February, 2019
19 April, 2016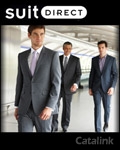 19 September, 2011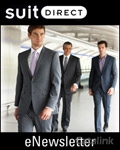 19 September, 2011