TELETEXT HOLIDAYS NEWSLETTER
Where Would You Like to Go?
Teletext Holidays offer a huge range of choice on hotels, airlines, transfers and holiday deals to help personalise the perfect getaway for you. Sign up for the newsletter today to get the latest offers and news on getaways.
Treat the family to a holiday in Costa Brava and soak up the sun on the stunning natural beaches with a choice of all-inclusive amenities. Tenerife and Lanazarote offer perfect getaway destinations with top of the range hotels where you can let all your worries disappear.
Treat your loved one to a romantic holiday and experience gondola rides in Venice, alfresco dinners in moonlit squares and sunset strolls along the beach.
Teletext holidays offers an extensive range of great value holidays, hotels, cruises and flights – the newsletters are full of Last minute holidays, family holidays, All–Inclusive holidays and UK breaks so sign up today to hear about it all!
Sign up to the Teletext Holidays newsletter today for inspiration on the trip of your lifetime!
SORRY, THIS NEWSLETTER IS NO LONGER AVAILABLE THROUGH THIS WEBSITE.
The Visual History of Teletext Holidays Newsletter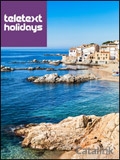 30 April, 2018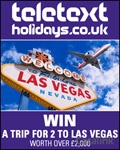 05 December, 2011