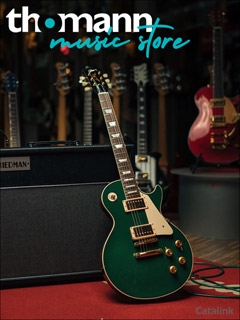 Thomann is Europe's largest music instruments retailer with more than 800,000 customers – approximately 30,000 of which are in the UK.

Our Hot Deals catalogue is printed in several languages and sent free every 8 weeks to our customers. All prices in our UK catalogue are in pound sterling including VAT.

In our brochure and on our website you'll find all our Hot Deals, Top Sellers, News as well as more than 20.000 actual products at incredible prices and many free services.