TOPMAN NEWSLETTER
The latest fashion, whatever your style


From timeless style to the latest trends, enjoy the best in men's clothes for less and break away from the norm.

A pioneering, cutting–edge and quality brand, Topman needs no introduction. Their range of formal, casual, contemporary and vintage designs have kept the public looking their best for years.

So if you've been missing out, now's your chance to get involved.
Whole wardrobe – redesign your style or add to a look with suits, shorts, tweed jackets, summer jeans, winter coats, office shoes, t–shirts, shirts, accessories, jewellery and everything in between
New ranges – refresh your daily outfits with new and inspiring ranges fit for every occasion you won't find anywhere else
Seasonal looks – dress for the season with collections to make you look great whatever the weather
Be inspired – designer labels such as Converse, Hype and Selected Homme will keep your fashion needs satisfied
Members club – make your money go further with offers and discounts and be the first to know of new releases and upcoming ranges
Dress to impress
Whatever your budget, whether you're looking for branded British style or bold prints and designs, the Topman eNewsletter is your key.

With regular discounts, exclusive offers and news you'll actually want to hear, you can start enjoying first–rate clothes as well as a first–rate shopping experience.

Find out why the world of men's fashion starts at Topman. Sign up to the eNewsletter now.

SORRY, THIS NEWSLETTER IS NO LONGER AVAILABLE THROUGH THIS WEBSITE.
The Visual History of Topman Newsletter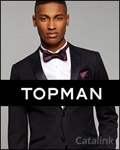 23 July, 2014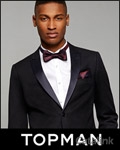 22 July, 2014
01 May, 2014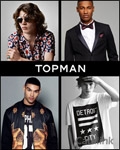 01 May, 2014