TOULOU ORGANICS SKINCARE NEWSLETTER
Organic Skincare
Award-winning Toulou Organics bring you a range of skincare sourced from organic, cold pressed and wild crafted plant ingredients. They make products to help keep your skin healthy and happy - sign up to their newsletter today to explore their full range!
Their incredible range covers all your skincare needs - from body creams and butter, face oils and creams, body wash to face toners, cleansers and more. Whatever your need, you can find the product perfect for you, here.
The experts at Toulou Organics know that organic, cold pressed and wild crafted ingredients retain their antioxidants, essential fatty acids, minerals and more. All of these are a vital part in nourishing your skin to look and feel amazing!
Blending ingredients such as Aloe Vera, Moringa, Boaobab, Shea Butter and Vanilla, your skin is sure to feel rejuvenates and hydrated when you shop with them.
Whether you have sensitive skin, ageing concerns, want flawless looking skin or have pigmentation issues, the products at Toulou Organics can help get your skin back to its natural healthy glow. Sign up today!
Start treating your skin right today and sign up to the Toulou Organics Skincare newsletter today to get exclusive offers, deals and updates direct to your inbox!
SORRY, THIS NEWSLETTER IS NO LONGER AVAILABLE THROUGH THIS WEBSITE.
The Visual History of Toulou Organics Skincare Newsletter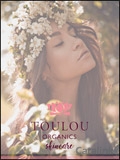 30 January, 2018