TRANSFUR ANIMALS
International Pet Relocation!
Transfur Animals are specialists in pet travel and relocation around the world. Sign up today to receive a quote!
With more than a decades worth of experience and a team of pet owners, they will guarantee the safety and welfare of your beloved animals.
Working with a range of companies, Transfur Animals are sure to help with a smooth transition to your animals new home. Not only will they assist with organising flights but can also help with many other aspects of the move too.
Their vast successful experience in international pet relocation has seen pets move to the world's biggest countries including; Australia, USA, Canada, South Africa, The Middle East, Cyprus, New Zealand and Spain to name a few.
Sign up to Transfur Animals today to receive a quote from one of their relocation specialists.
SORRY, THIS IS NO LONGER AVAILABLE THROUGH THIS WEBSITE.
The Visual History of Transfur Animals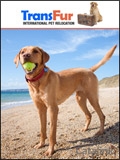 17 June, 2019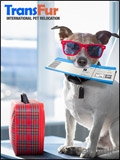 24 May, 2019