VEDONEIRE FASHION NEWSLETTER
Classic heritage clothing for men & women
Welcome to Vedoneire, a family-run heritage brand established in Ireland since 1951.
Vedoneire of Ireland (est. 1951) is the purveyor of an extensive range of men's classic apparel with two new collections released every year (spring/summer, autumn/winter).
Described as "Ireland's best retail secret", Vedoneire create timeless designs with distinctive detailing and comfortable tailoring to create off-duty dressing as it should be.
All products offer unbeatable value for money without compromising on quality. Garments are easy to maintain and provide refined, relaxed wearable clothes without compromising on style.
Vedoneire is renowned for its use of detailing to enhance a garments appeal, contrasting fabrics and long lengths for pure comfort.
Choose from thousands of products: Knitwear, Outerwear, Shirts, Trousers, Underwear, Winterwear, Accessories and much more.
Request the latest collection catalogue or visit the website for the full range of products.
SORRY, THIS NEWSLETTER IS NO LONGER AVAILABLE THROUGH THIS WEBSITE.
The Visual History of Vedoneire Fashion Newsletter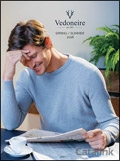 27 March, 2018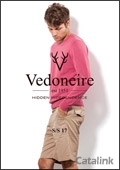 22 March, 2017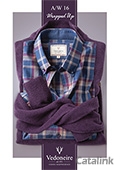 25 August, 2016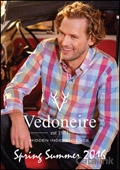 15 March, 2016